CALL FOR AVAILABILITY!
3 Year ltd.. Unlimited Mile Warranty
For more power upgrade to a GEN 3 1995-1999 2RZ 3RZ Toyota Tacoma 4 Runner T100 GEN 3 UPGRADE

VALVE COVER ,TIMING COVER ,AND HARMONIC BALANCER ARE NOT INCLUDED

Brand New Complete 2RZ 2.4L or 3RZ 2.7L Engine Long Block for 1995 - 2004 Toyota Tacoma , T100. This is not a rebuilt but a Brand New Engine. It comes complete with the following:
Brand New Cylinder Head
Brand New Camshafts
Brand New Valves
Brand New Valve Guides
Brand New Valve Stem Seals
Brand New Valve Seats
Brand New Valve Springs and Retainers
Brand New Pistons and Wrist Pins
Brand New Pistons Rings
Brand New Connecting Rods
Brand New Main Bearings
Brand New Connecting Rod Bearings
Brand New Crankshaft
Brand New Oil Pump
Brand New Block
Brand New Timing Chain and Gears
Brand New Rails
Brand New Tensioners
Balance Shaft Delete Kit
Three - FIVE Year ltd. Warranty!



REMEMBER: Double check if you have the 4 port or 8 port type head. Mention whatever you have when you send your payment in order us to find out!!!

Will fit:

1995-2004 Toyota Tacoma 2.7l 4 cylinder (8 or 4 port )
1996-2000 Toyota 4Runner 2.7 4cylinder (8 or 4 port )
1994-1998 Toyota T100 2.7 4 cylinder (8 or 4 port )

Flat Rate $200.00 shipping around Continental US is only applicable for a business store front address.
Residential address and Truck Gate Lift: $150.00 extra.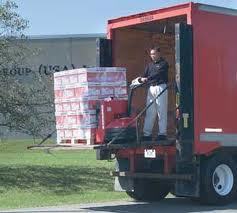 Shipping out of the city metro to a town smaller than 60 thousand in population $100.00 extra. Additional Shipping
Shipping to a Government location like a school, power plant, fire station, $100.00 extra Additional Shipping
Call for Shipping Prices to Hawaii, Canada, Alaska, Puerto Rico,

SHIPPING TO NEW YORK ADD $200.00
Please give us a call for quotes on any shipping outside the main land USA.
Old core head must be shipped back to activate warranty, seller pays shipping