NEW COMPLETE after market TOYOTA TACOMA 4 RUNNER 2.7 3R or 2.4 2R DOHC CYLINDER HEAD CAM SHAFTS
3 year parts warranty


Will fit:
2RZ 2.4L or 3RZ 2.7L for 1995 - 2004 Toyota Tacoma Truck,T100.
FOR MORE POWER UP GRADE TO THE GEN 3 HEAD 1995-1999 2RZ 3RZ Toyota Tacoma 4 Runner T100 GEN 3 UPGRADE
New cylinder head. It comes complete with:
Brand New Cylinder Head
Brand New Cam
Brand New Valves
Brand New Valve Guides
Brand New Valve Stem Seals
Brand New Valve Seats
Brand New Valve Springs and Retainers
Brand New valve shim's
Three year warranty
With Brand New Spark Plug Tubes
$65.00 Shipping Continental USA.
$125.00 USPS Prioraty Mail to Hawaii, Alaska, Guam, Puerto Rico are not included in the flat rate shipping.
Please call 1-719-630-3236 for exact shipping rates to these places.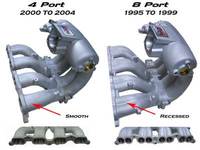 You will need to check and see if its a 8 or 4 port head
Personally when i installed my new head. I noticed that it worked best for me to have new Injector spacer cups. Pulling the old spacer cups off of my old head i found to be rather daunting. Here is a link for some new spacer cups. Toyota Tacoma 2.7 cylinder Head Fuel Injection Spacer Cup Bucket Holder NEW OEM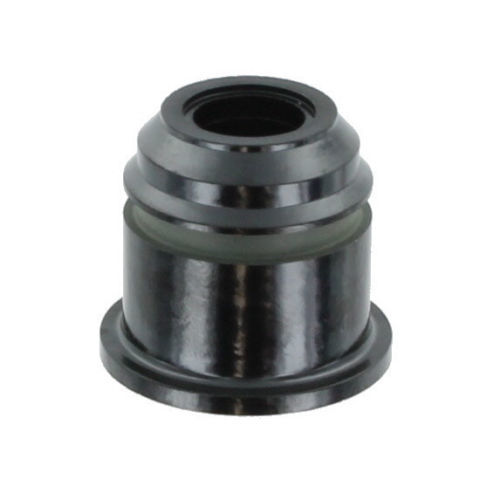 REMEMBER: Double check if you have the 4port or 8 port type head. Mention whatever you have when you send your payment in order us to find out.
3 Year Parts
15 Reviews
Honestly great head great packaging the head is as described we just put the head in and the truck started right away no smoke no heat no issues very recommended thank you guys

Came as advertised came quickly and worked well would use again and would recommend

I had my mechanic install this head and he had no complaints. Truck is running way better. Overall I am happy with the whole deal. Just get a whole new head.

96 TOYOTA TAKOMA 2.7 CYLINDER HEAD

on time delivery,good quality,fair price

If I can do it myself, you can do it too.

Luv it. Thank you so much.lisa

direct bolt up, works as described

After market Tacoma 2/3RZ head casting

Head looked fine. I was surprised what I got for the money... Complete 100% new head with all the parts new, including cams and timing chain gear. It looked good. Two intake valves were adjusted just slightly out of spec. Some were .005" instead of .006" min. I am going to run it for 30K miles and check them again. My laziness on adjusting my last head cost me. I did find a rather large aluminum curly, left over from machining. I was not happy about that, but I almost expect it in a production aftermarket product. All in all it was a great value for the money, IF it lasts. We will see, over the long haul, but, I would buy another one of these again if I needed one tomorrow.

Hi, I would like to say I was very pleased with the service of your company, as well as the head that I received. My mechanic installed the new head and the truck is running great!

Quick shipping and works perfectly.

Just like the other reviews say my head shipped out on a Monday and I ordered Saturday night, I talked with the guys in the shop a couple times and they were helpful. I bought the injector cups with mine, I'd recommend the same, my old ones were destroyed and brittle. Truck runs perfectly now, more power and idles smoothly, 200k. Time will tell how to he head performs but so far so good, price was better than anywhere else I found and I didn't have to hassle with a core return. 10/10 would recommend buying from these guys.